Dolphins in London: What you need to know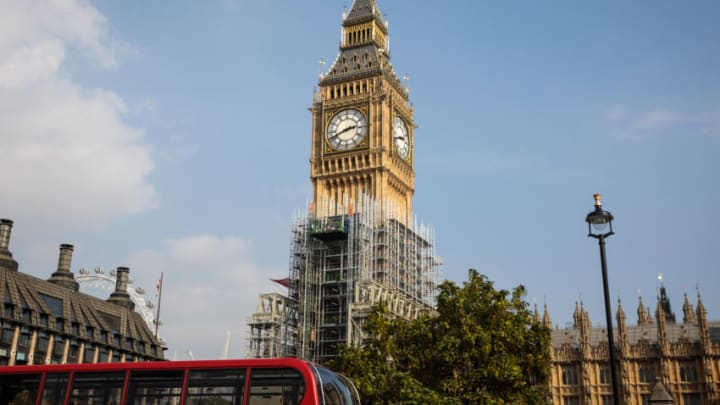 LONDON, ENGLAND - SEPTEMBER 26: The Elizabeth Tower, commonly known as Big Ben, is covered in scaffolding as conservation works are carried out on September 26, 2017 in London, England. (Photo by Jack Taylor/Getty Images) /
LONDON, ENGLAND – SEPTEMBER 11: Cyclists pass advertising boards in Piccadilly Circus during the Tour of Britain cycle race on September 11, 2016 in London, England. The Tour of Britain takes place over 8 days with 8 stages starting in Glasgow and making its way down Great Britain ending in a final stage in the country's capital, London. The event is the UK's largest professional bicycle race. (Photo by Chris J Ratcliffe/Getty Images) /
The Tower of London
Her Majesty's Royal Palace and Fortress is a historic castle located on the north bank of the River Thames in central London. It has been home to many and served as a prison in the 16th and 17th centuries where it once prominently held Queen Elizabeth I prior to her coronation. The towers were once considered a symbol of oppression to the London citizens as royals hosted lavish parties while the people of London starved and lived in squalor. You will ned to check times that the palace is open and for tour schedules and prices. No sorry, the Queen doesn't live there anymore.
Big Ben clock tower
There is no way you can go to London and not see Big Ben. The tower is officially known as the Elizabeth Tower named after Queen Elizabeth II and Big Ben is the nickname given to the bell inside and not the tower itself. It's located adjacent to the Palace of Westminster downtown. Along with the Great Bell, the tower houses four quarter bells which play the Westminster Quarters on the quarter-hour.
Piccadilly Circus
Despite a common misconception in the United States, Piccadilly Circus is anything but a circus. Unless of course you are referring to the sometimes maddening crowds. Piccadilly Circus is the U.K.'s version of New York's Times Square. In the U.K. "circus" means circle. Located among several shopping districts, Piccadilly Circus is something you need to experience especially if you haven't had the chance to visit Times Square. Large digital HD boards adorn the circle and traffic can be a nightmare but you are not going there to drive around. Take one of the double decker busses or hail a cab and then get out and walk around. Grab yourself some English tea or coffee and relax in an atmosphere that is tranquil despite the traffic surrounding it.