Deserving names for the 2019 Miami Dolphins "Honor Roll"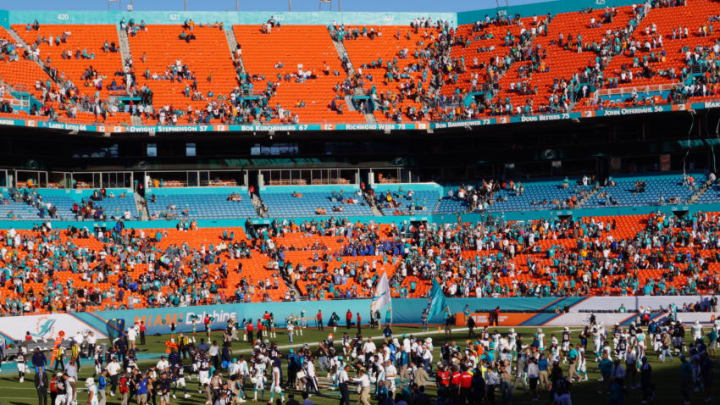 Hard Rock Stadium including part of the Honor Roll - Image by Brian Miller /
He is the first name that comes to my mind. A fan favorite that simply did his job and did his job well. Better than well. In his 11 NFL seasons, Bowens played for Don Shula, Jimmy Johnson, and Dave Wannstedt. He started 155 of 157 games. He was consistent and healthy which is a rarity in the NFL.
Bowens posted 296 solo tackles from the interior of the defensive line and a combine 407 with 26 tackles for loss. He also forced 9 fumbles, had one interception, and 22 sacks. Bowens also made Zach Thomas a household name.
The play of Bowens early in Thomas' career allowed the diminutive tackler open opportunities to make plays. Bowens was a star on the Dolphins defense and one of the best interior  defensive lineman in Dolphins history.