Miami Dolphins popularity overseas continues to grow, and they own Brazil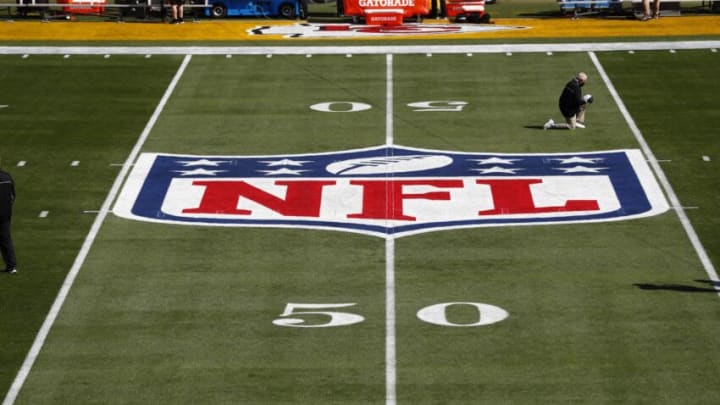 NFL Shield logo Mandatory Credit: Kim Klement-USA TODAY Sports /
The Miami Dolphins have always been a popular football team and that is very apparent when looking at the overseas market where Dolphins fans are plentiful.
Go to a MetLife Takeover event and you will inevitably run into many fans who are from around the globe. Personally, I have met fans from Mexico, Germany, and even way down under in Australia. In fact, it is not uncommon to meet foreign fans at Hard Rock Stadium.
Way up at the northeastern most part of North America you will find a shed where the Newfoundland Shed Dawgs live. They practically breed Dolphins fans up there and have even managed to convert fans of other teams.
In the U.K. the Miami Dolphins are extremely popular and that shows when the Dolphins play in London. Even if they lose to the freaking Jaguars.
The NFL continues to push forward in the out of country markets and today they released a demographic that highlights some of the most popular teams in differing countries. To say the least, the Dolphins own Brazil!
NFL marketing shows a strong following in Brazil where they are the only team listed. In Mexico, the Dolphins are not listed but that will change over the next several years thanks in part to an ever-growing Dolphins fan club that popped up a couple of years ago. And yes, it is expanding quickly.
In the U.K., as we mentioned, the Dolphins are a popular team. That isn't a big surprise considering they often play in London. Miami is also one of only two teams that are listed as top teams in Spain.
So why Miami? For starters, the Miami area is a hot spot for international holidays and many foreigners relocate to South Florida. While it isn't overly surprising that the Dolphins have such a reach, it is good to see that the NFL marketing is seeing this trend as well. If I know the Dolphins, they will probably take advantage of the released information so I would suspect more international involvement by the team and expanding the fan base is always a good thing!