Miami Dolphins find their punter in Thomas Morstead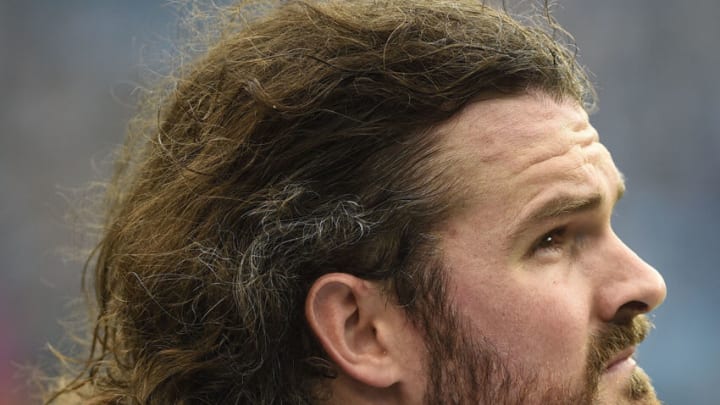 Punter, Thomas Morstead, Mandatory Credit: Bob Donnan-USA TODAY Sports /
Despite the constant jabbering by Miami Dolphins fans who believe the team will never have to punt, Thomas Morstead is now a member of the team.
The Miami Dolphins are adding the long-time New Orleans Saints punter on a one-year deal which means they are either A: giving him a season to try out, or B: adding him for competition to a yet unknown punter.
Morstead spent almost his entire career with the Saints. Starting in 2009, Morstead spent 12 years with the Saints and was voted to the Pro Bowl in 2012. Last season, he joined the Falcons where he was in seven games, and spent part of the year with the Jets as well.
Over his entire career, he has 34,313 yards averaging 46.6 yards per punt. Last year he averaged 46.1 with Atlanta and 48.2 with the Jets. In his career, he has had only one blocked punt.
His longest punts? 70 yards with the Saints, 64 with the Falcons, and 59 with the Jets. He will also likely handle holding duties for kicker Jason Sanders. Last year, Sanders struggled with kicks and many have pointed to a possible problem with then punter Michael Palardy's hold technique.
The move doesn't mean that Miami is done with the position. The Dolphins could look to draft a punter in the later rounds of the draft and a one-year deal is not surprising given what Chris Grier and Brandon Shore have done this year with many contracts.
The Dolphins, in addition to Morstead, are working out former first-round linebacker Reuben Foster. Foster was a highly touted LB out of Alabama in 2017. As talented as he was, injuries and more importantly, off-field problems curtailed his career with the 49ers. He has been out of football since 2018 lasting only two years in the league due to his off-field problems.
It would be an interesting situation should the Dolphins offer him a contract and it would be one that comes with little or no guarantees.