Miami Dolphins to show lack of class during Anthem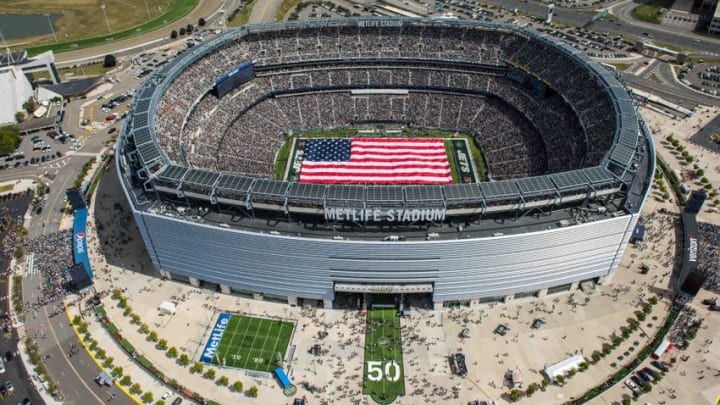 Sep 11, 2016; East Rutherford, NJ, USA; A aerial view of MetLife Stadium during the national anthem with a 100 yard American Flag before the start of the game between the Cincinnati Bengals and the The New York Jets. Mandatory Credit: William Hauser-USA TODAY Sports /
The Miami Dolphins will line up on the field for today's National Anthem and will be outclassed by their opponent across the field.
More from Dolphins News
According to reports, several Dolphins players including running back Arian Foster plan to take a knee during today's National Anthem. Not only am I unimpressed, i'm disappointed.
Foster in particular plans to raise a fist. Something a member of the Kansas City Chiefs did during the pre-game anthem in K.C.
Typically, I wouldn't care what Foster and the others did. But this isn't just any old Sunday. This isn't about opening day. This is 9-11. I have been a paramedic for 16 years. My father, father in law, grandfathers, sister, and three of my brothers served this nation.
Today is about remembrance. This is not about black/white racial issues. Save that for another day. I got news for Foster and any other Dolphins player who wants to send a message about racial turmoil. White's were not the only one who lost their lives on that horrible day in 2001.
Black, Asian, Hispanic, Middle-Eastern, European, and more all lost their lives. Today you stand. Next Sunday do what you must.
Across the field the Seahawks like many teams have done today, will stand together, arms interlocked together. A sign of solidarity regardless of race and a sign of solidarity on this September 11th.
I expected more from the Dolphins. I don't care about the message today because they are making their own statements. Truth be told, the message they are sending now, to me, has lost any meaning they hoped to achieve.
Agree or disagree, I don't care. Too many people of every race and religion lost their lives 15 years ago today and for thousands of people today we all mourn. Apparently they would rather try to send a message. To me that is a shame.